Coastal Inspired Decor Tips for Your Home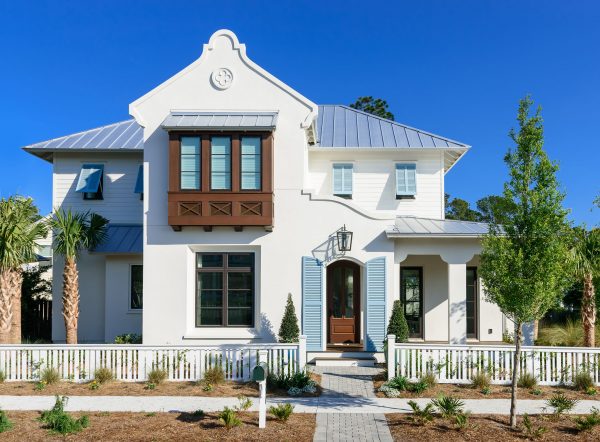 Summer is almost here with balmy weather and long, relaxing nights.  It's time your home matched the changing season, so add a touch of the ocean to brighten up your home.  It doesn't matter if you live a stones' throw from the ocean or a thousand miles, you can get the look and feel of the coastal living style with a few simple steps.
Nothing says the beach like sailing.  Bring the ocean to your home with nautical themed décor.  Decorate with sail ship rigging for a unique feel that cannot be beat.  Look for pieces of sails to tack to your wall.  Thick sailing ship rope around the base boards will add an ocean theme to any room.  A lifesaving ring or ship wheel will bring the beach into your home.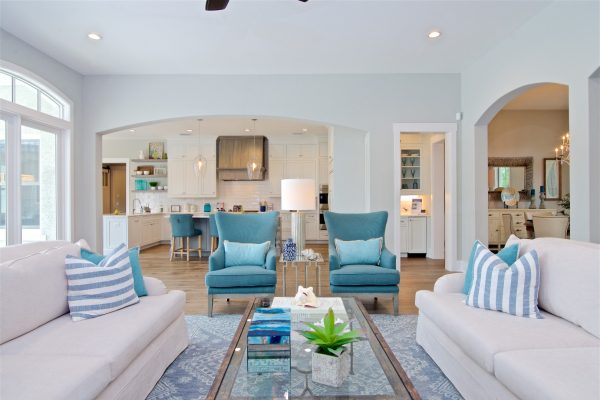 The correct color selection will bring your rooms to the coast.  A coastal color palette has a lot to offer from light shades of dark colors to dark hues of light colors so you have to figure out which coast you want to bring into your home.  Light and pale shades are perfect for brightening up your house and bringing in more natural light.  Dark shades of lighter colors, such as orange and yellow, will bring a more tropical feel into your rooms.  Looking for a place to start?  We recommend you see the Coastal Cool collection by Sherwin Williams' HGTV Home paint line.  Figure out which coastal living style fits your home the best and paint your walls the color of the beach you choose.
You can also bring the coast into your home by decorating with natural materials.  Stroll along the beach and pick up shells to place them on accent furniture to bring a bit of the coast inside.  Use wicker and reed furniture both outside and inside in a sunroom or covered porch.  Use scallop, clamshell, or starfish motifs with furniture, wallpaper, and painting accents.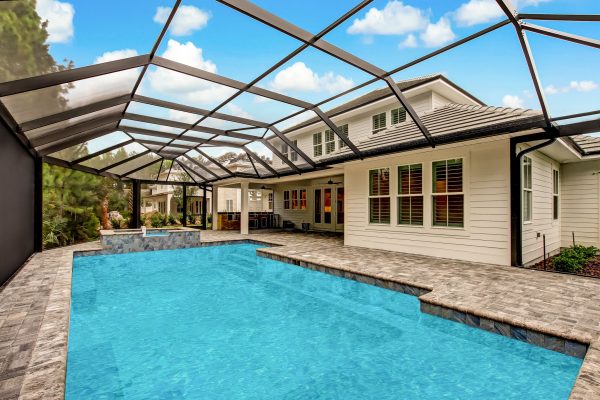 If you are building a new home from the ground up, or want to make some major improvements, then you can live the coastal lifestyle through your floor plan.  First, you will want to figure out where the sun will be hitting your house because nothing says the beach like a lot of natural sunlight.  You will want light in your house, but too much direct sunlight will put a strain on your AC unit, so plan accordingly.  The flow of traffic in your house should be natural and easy with a lot of open areas leading from one social room to the next.  Take advantage of the great weather by allowing the breeze to blow through at least one part of your home.  A classic coastal feature is a covered porch that leads seamlessly into the living room.  Look at putting in an outdoor kitchen, pool, and patio as a way to bring the inside outdoors.

Your home is a blank canvas waiting for you to put your mark on it so make a statement by bringing the beach inside.  With these helpful ideas you will soon be finding yourself relaxing in a costal setting in the comfort of your own home.  Bring some life into your home by bringing in the beach.

Glenn Layton Homes is building coastal style custom homes throughout Jacksonville, Florida.  Contact Glenn Layton Homes, and start living your Coastal Lifestyle today.

Tags: custom homes jacksonville fl, Glenn Layton Homes, Jacksonville Beach, Paradise Key South Beach


Categorized in: HGTV Smart Home, New Home Tips

This post was written by Glenn Layton Homes