Custom Homes: Feedback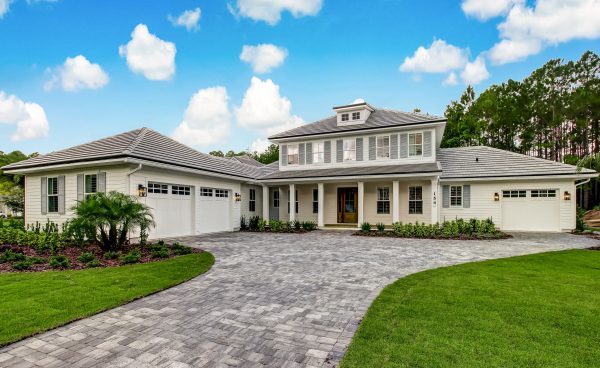 Building a custom home is a unique and exciting experience.  But sometimes it can be stressful as well.  At Glenn Layton Homes we take a structured approach and encourage constant feedback from our customers when we build a custom home in Jacksonville Beach, Florida to minimize your anxiety.  We also give each customer the opportunity to review their building experience with a 3rd Party Surveyor.
When you build a custom home with Glenn Layton Homes, you can expect to provide feedback and input throughout the construction process.  In addition, we will formally contact you before, during and after you are finished.
At Contract

During Construction

At Closing

After Closing
Here are just a few examples of customer feedback Glenn Layton Homes has received: 

A Customer in Jacksonville Beach Florida:  "The quality of the home and the overall design/build process that Glenn and John use in the business. It shows how proud and experienced in the home building business that Glenn and John are. Recent employee additions have helped to improve the communication flow and customer experience. John Harris and Jillian Klein are great to work with during the build process. We are looking forward to working with Kevin during the warranty period."

A Customer in Jacksonville Beach Florida:  "Jillian is responsible for making the process smooth and understandable and is a valuable asset to the team."

A Customer in Neptune Beach Florida:  "This is our third custom home and our best overall experience by far. The design experience, quality of construction, and service after the sale have all been superior. We recommend Glenn Layton Homes to anyone who will listen."

A Customer in Ponte Vedra Beach Florida:  "Glenn is awesome and has my interest at heart and is always responsive to my needs."

So if you are thinking of building a new home or custom home, make sure you have the ability to communicate with your home builder throughout the home building process.  Glenn Layton Homes is "Building Your Coastal Lifestyle" throughout Jacksonville Beach, Ponte Vedra Beach, and Northeast Florida.  Contact Glenn Layton Homes today for a consultation.

Tags: custom homes jacksonville fl, Glenn Layton Homes, Jacksonville Beach Florida, Ponte Vedra Beach Florida


Categorized in: New Home Tips

This post was written by Glenn Layton Homes