Five Fall DIY Projects for Coastal Homes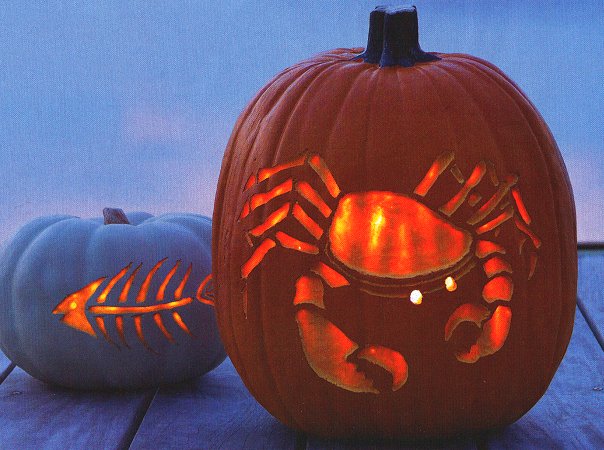 The fall season may not be as obvious in Florida as it is in other parts of the country, but that doesn't mean you can't add a bit of fall flair to your coastal home. New homes in Jacksonville Beach FL offer up plenty of ways to mix sand and sea with pumpkins, fall leaves, and other signs of autumn's arrival. With a few simple DIY projects, you can create a unique look for your home.
Coastal Pumpkin Colors. Recent years have seen an increase in painting pumpkins to create colorful, decorative displays. From simple white to swirls of gold or black, painted pumpkins have become all the rage. To give your pumpkins the coastal touch, paint them in coastal colors. A grouping of three pumpkins in varying sizes works best for creating an elegant table centerpiece or a front porch display. Paint them all one color, such as white, or mix and match various shades of blue and sand. They can be a solid color, or give them an uneven coat for that weathered look.
Sea Wreaths. Wreaths on the front door are popular decorating items throughout the year, but they come out most often during the fall and winter seasons. Instead of fall leaf decorations, look to the sea for your inspiration. Burlap wreathes conjure up images of sea nets, so decorate them with starfish and shells. If you want more color, you can wrap a wreath form in aqua yarn and use sand dollars or starfish for an elegant display.
Decorative Acorns. If local squirrels have left behind some acorns, gather some up and give them a touch of glam by painting them in shimmery blues and greens. Then arrange them in glass bowls or narrow vases for a perfect fall arrangement.
Seaworthy Stencils. If you've painted your pumpkins in coastal colors, consider going  a step further and adding some more decoration, using stencils or free-hand designs. Create waves, starfish designs, anchors, coral patterns, or any other coastal symbol that catches your fancy. To keep them looking elegant, use different shades of one color to create your image. For example, choose a darker blue for the base color and then choose a slightly lighter shade to create undulating waves around the base of the pumpkin.
Sea-creature Carvings. If you're not interested in painting pumpkins, you can still bring in a coastal flair by carving sea creatures into your pumpkins. From swirling octopus tentacles to simple starfish, there are plenty of options for every skill level.
Whether you go all out or just want a few simple decorations, new homes in Jacksonville Beach FL can call to mind fall scenery while still enjoying the warm-weather perks of coastal Florida living. With stylish homes from Glenn Layton, no matter how you decorate, you'll have a beautiful home in any season.

Tags: coastal design, Glenn Layton Homes, Jacksonville Beach, Jacksonville Beach Florida


Categorized in: Uncategorized

This post was written by Glenn Layton Homes