Jacksonville Beach is the Perfect Area to Build Your Coastal Home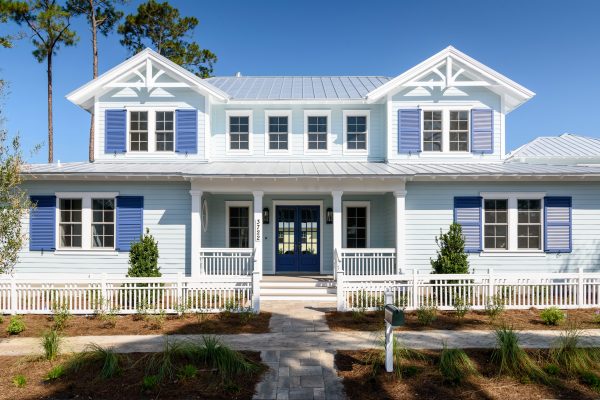 Florida beaches are stunningly beautiful with their shimmering white sands. The allure of Florida's beaches and warm weather means that many areas have lost some of their charm as more and more people move in. Fortunately, Jacksonville Beach, in the northeast part of the Sunshine State, maintains a sense of natural beauty and community. Jacksonville Beach FL homes for sale offer a perfect opportunity to get your own piece of paradise.
Stretching from Neptune Beach in the north, down to Ponte Vedra at the southern tip of Jacksonville Beach, the area is a barrier island located just 20 minutes from downtown Jacksonville. This means that residents can enjoy a small town coastal vibe with plenty of natural beauty, while having access to big-city conveniences. Of course, there's no shortage of things to do and enjoy in Jacksonville Beach. The area is home to a vibrant art and cultural scene, as well as plenty of eclectic shopping and quality dining.
Outdoor living is one of the biggest draws of the area. The white sand beaches draw everyone from sunbathers to surfers. There's a quarter-mile-long Jacksonville Beach Fishing Pier that is great for a stroll or for anglers looking to pull in perch, pompano, and whiting. Meanwhile, South Beach Park and the Sunshine Playground are local parks with plenty for people of all ages to enjoy. Thanks to the walkable neighborhoods and unspoiled beaches, leisurely bike rides and long runs are just a few of the many of the ways to enjoy the coastal outdoors in this community.
Jacksonville Beach FL homes for sale vary from 1950s bungalows to thoughtfully designed new homes, such as those built by Glenn Layton Homes. This beach community isn't overly crowded and it's a great place for both growing families and empty nesters. Sea breezes, sunshine, and mild winters make coastal living a dream come true. With no shortage of outdoor activities or other forms of entertainment, the only surprise is that more people haven't discovered this Florida gem.
Categorized in: New Home Tips
This post was written by Glenn Layton Homes