Outdoor Living Trends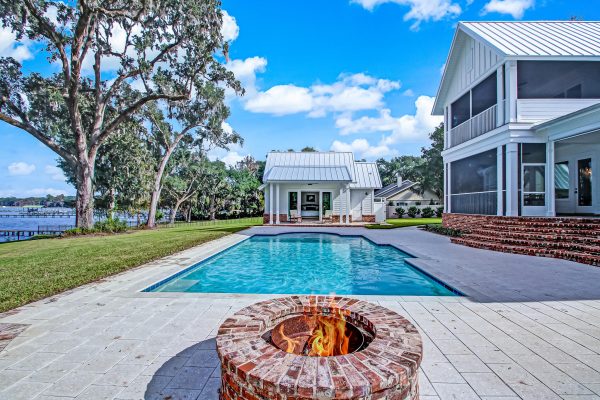 The great outdoors is calling, so invite it in!  Outdoor living trends have waxed and waned over the past century as wrap around porches gave way to more space inside, but the outdoors have renewed attention from home builders as more and more people want to experience the outside of the house as much as the inside.  Outdoor living is a key element to the coastal lifestyle, as the balmy weather and sunshine is a perfect experience to add to your home when you're developing your custom home in Jacksonville Beach.  Here are some of the hottest trends in outdoor living of 2013.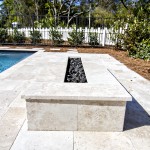 Activity Spaces.  Outdoor activity spaces are very popular in outdoor living.  The hottest trend in outdoor activity spaces are fire pits, grills, and outdoor dining areas.  It makes sense as everyone loves the joy an open fire brings or eating food that has been cooked over a bed of hot coals, but not everyone enjoys having to sleep on the ground or battle mosquitoes to get that wood fire experience.  A comfortable fire pit and grill set up with an outdoor dining area with some chairs to relax in brings the wood fire experience to ten feet from the woods to ten feet from your door.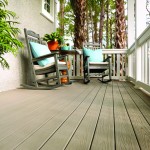 Seating and Lighting.  Speaking of relaxing, general outdoor seating and lighting are also quickly becoming the top trends of 2013.  You and your guests should have a place to enjoy the outdoors without having to drag out uncomfortable folding chairs from inside.  Once you have seating outside, plan on having some outdoor lighting so you and your guests won't have to stumble around with flashlights.  Outdoor lighting comes in a wide array of colors and options so you can truly make the outdoor experience you want.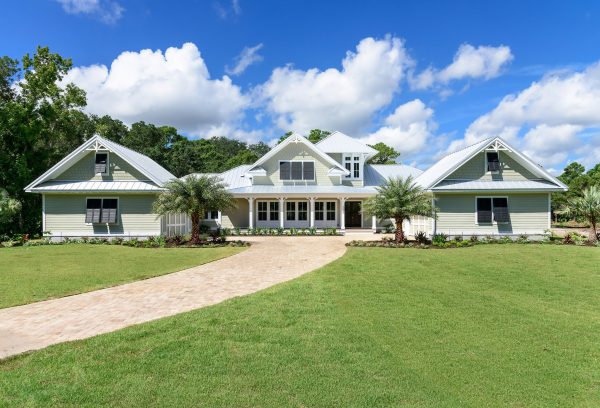 Landscaping.  Landscaping is also an important outdoor living trend that has grown and expanded beyond a few simple flowers lining pathways.  Landscaping options today can include artificial hills, decorative plants, flowing water ways, and more.  You can also consider Florida friendly and native plants that require less irrigation water.  When you're starting with a blank slate and building your custom made home from the ground up, be sure to pay particular attention to landscaping features and let your imagination go wild.  You might not have a lot of time to manage your landscaping features, but a large trend in 2013 has been towards easy to maintain plants and water features.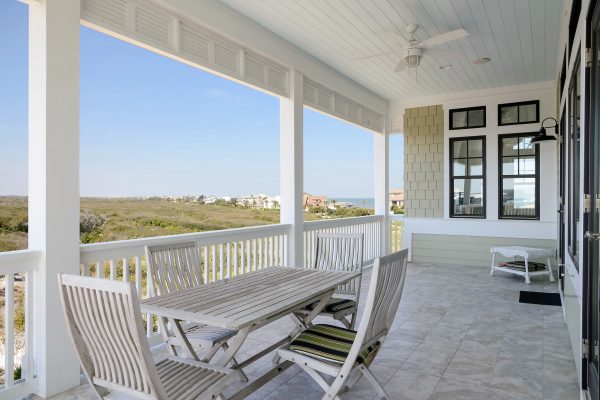 Patios and Porches.  Last, but certainly not least, are patios, terraces, and porches.  These outdoor spaces are crucial for enjoying the outdoors without having to worry about mud and grass stains.  These spaces can be made from a very large variety of materials, such as wood, tile, stone, pavers, and reclaimed / recycled resources.   So you can pick the material you need to make the space you want.  The 2013 trend for these spaces has tended to go larger and incorporate them into the indoor living spaces through sliding doors so there is a perfect blending of the indoor and outdoor experience.

These are a few of the most popular trends in 2013, but there are plenty more out there waiting to be put in your new home design.  Glenn Layton Homes has extensive experience building custom made homes, both inside and out, and are ready to make the home of your dreams.  Make the outside of your home as important as the inside and start designing your new home today.  Contact Glenn Layton Homes today and start living your Coastal Lifestyle.

Tags: custom homes jacksonville fl, Glenn Layton Homes, Jacksonville Beach, Paradise Key South Beach


Categorized in: New Home Tips

This post was written by Glenn Layton Homes