Smart Technology for your Home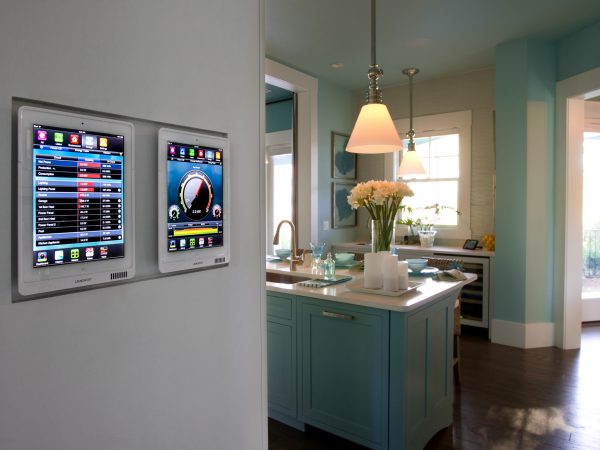 Thanks to modern technology, our lives have become increasingly efficient. We can now do a number of things that used to take hours, with just one click of a button or flip of a switch. But when we focus too much on how much easier certain gadgets will make our lives, we can often forget the even greater effect that they can have on the world around us. The best thing about many of the latest smart technology developments is that they can not only help us to live more conveniently, but they also help us to live in a more efficient and eco-friendly manner.  Here are some of the best ways to help the environment using smart technology in your home.

Solar Power
Wasted energy at home is one of the main problems facing the environment these days, and the sad part is that it is largely avoidable. One of the best ways to do your part for the earth is to make use of renewable energy sources, such as wind and especially solar power. Solar power was once seen as expensive and unreliable, and while for many people this stigma still exists, it is actually a misconception. Energy companies have put great effort into making sure that there are affordable and useful renewable energy sources available to every homeowner today. You can now have a solar energy company come and install solar panels on your house, and purchase the energy that they generate without having to pay the large upfront fee to purchase the panels themselves and often at a lower rate than your current energy bill.
Home Automation
If you cannot, or do not want to, go all out with solar energy, you can drastically cut back the amount of energy that you use at home through home automation. At the very least, installing a smart thermostat will be enough to save you tons of energy—and subsequently, money—every month. It allows you to program your habits into it, and it will adjust the heating and cooling to suit them, meaning that you are not wasting energy on temperature control for an empty house. Furthermore, you can automate your lighting, and it will solve the problem of lights being left on in empty rooms for hours at a time. The most advanced home automation systems even have apps that allow you to control them using your phone.

In addition, there are a number of ways to live "smart" in your home.  Glenn Layton Homes can help you include smart technology when you build a new custom home, just like they did when building the HGTV Smart Home 2013 in Jacksonville Beach, Florida.

Tags: HGTV Smart Home 2013, home automation, smart home, solar, technology


Categorized in: HGTV Smart Home

This post was written by Glenn Layton Homes