Introducing the Connected Home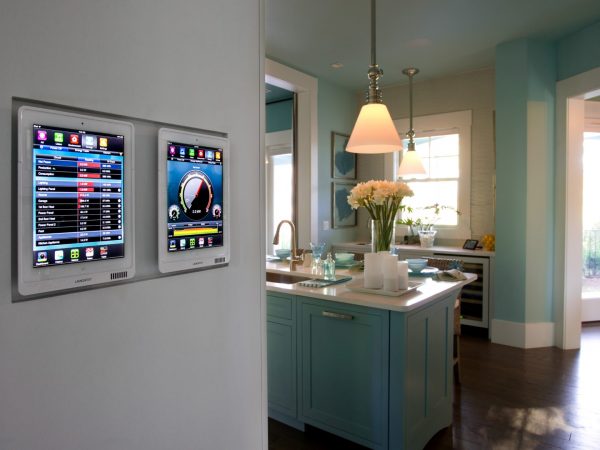 Glenn Layton Homes enjoys building custom and coastal homes in Jacksonville Beach and Atlantic Beach, Florida. Our new home customers always ask about new and exciting features that we feel will make their new home complete. We believe some of the most innovative ways to customize a new home is include "connected" features that allow an owner to control everyday tasks, no matter where they may be. Glenn Layton Homes is excited to be working with our technology partner Five Smooth Stones Audio Video and now offer our customers connected and smart home features with each new home.
Make your home the smartest home on the block!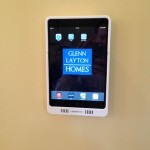 We live "connected" lifestyles. More than ever before, people are connected to their families, friends, music, and entertainment through computers, iPads, smartphones, and tablets. Consider this… there's more computer processing power in today's average $99 smartphone you carry in your pocket than what put Apollo 11 on the moon in 1969!
Why not use some of that powerful technology to interact and control where we spend the greatest part of our time in any given day… our homes? Simple, inexpensive, easy to use technology is exploding in today's "connected homes". And the cool thing is… most people already carry the devices to make that control happen with them every day… smartphones and tablets.
The possibilities are endless and can include control and automation of everything from home entertainment systems, security, video cameras, lighting, heating and air conditioning, energy management and more.
Just think… how about the safety and security of never entering a dark home at night? Before even opening the garage door, you could disarm your security system, turn on lights, and even unlock your door from a key fob or your smartphone. Want to check on the kids? Take a LIVE look in from anywhere over a secure web connection to your smartphone and view cameras or recorded security video.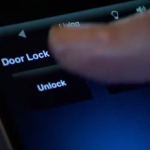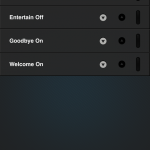 Entertainment? Open an app on your iPad and press just one "Watch TV" button to dim the lights, power up your AV system, set the channel and volume, then sit back and enjoy. Music lover? Stream all the music on earth to every room in your home from the comfort of your favorite easy chair.
Returning home from a family ski trip? How about setting the thermostat while boarding your connecting flight so everything is toasty-warm when you walk in the door?

Home control and automation is more affordable than ever before. Savvy home buyers are choosing home builders who understand the value of connecting our homes to our lifestyles using technology we already embrace every day, and they're providing these features in the homes they build. You really can have and enjoy the smartest home on the block!

Glenn Layton Homes designs each home to be efficient, smart and innovative in a connected living environment. As the builder of the HGTV Smart Home 2013, we are leading the industry with systems for smart technology that are cutting edge and give homeowners the ability to enjoy a home automation system, remote control programs, energy analytics and more.

Glenn Layton Homes is excited to have Five Smooth Stones Audio Video as its exclusive technology partner. Five Smooth Stones is a home entertainment and technology systems boutique like no other in Jacksonville, and has many years experience designing and installing systems in thousands of homes and businesses all over The First Coast.

Contact us today to learn how you can live in a coastal, custom and connected home. Glenn Layton Homes is Building Your Coastal Lifestyle in Atlantic Beach, Jacksonville Beach and Ponte Vedra, Florida.

Tags: connected living, custom homes jacksonville fl, Five Smooth Stones Audio Video, Glenn Layton Homes, HGTV Smart Home 2013


Categorized in: HGTV Smart Home

This post was written by Glenn Layton Homes