Update on the HGTV Smart Home 2013 Giveaway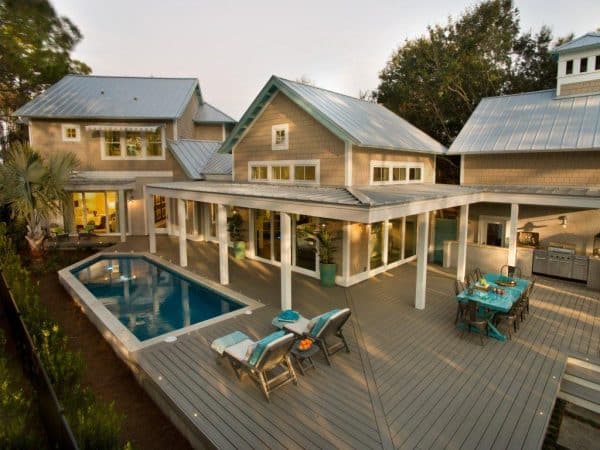 Glenn Layton Homes worked with HGTV and used the latest technology and building practices to construct the HGTV Smart Home 2013 that is environmentally sound and stylish in Paradise Keys South Beach in Jacksonville Beach, FL.  Now the construction is complete, the show HGTV Smart Home 2013 is airing and the contest to win the house is on.  The show has already started airing and will air again on May 7th at 6pm and May 23rd at 1 pm on the HGTV Network.  The contest ends on 5/31/13 at 5:00 p.m. ET.  The contest winner will receive, among other things, the Smart Home as well as all of the furnishings and devices in the house. Here are a few of the features that make this house the HGTV Smart Home 2013 that one lucky winner will receive.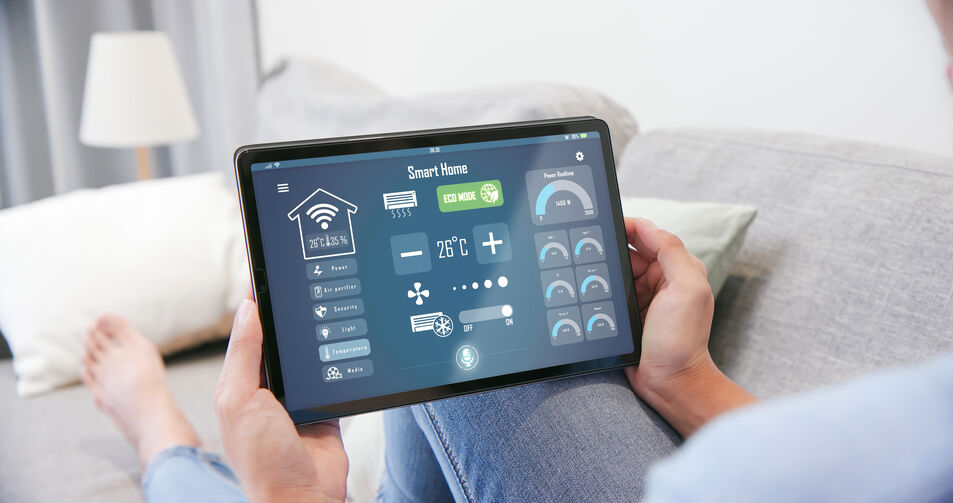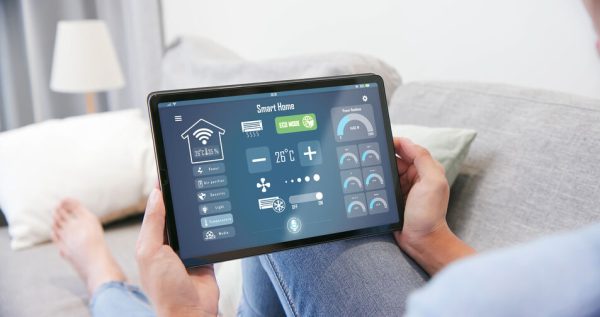 First, the lights, shade controls, and thermostat can be fully programed.  The lights can be programed to start coming on as the sun starts going down or be turned on when the day starts.  The shades can be programmed to drop to a certain length at certain times during the day so blinding sunlight will not be a problem without having to give up natural Floridian sunlight.  The thermostat can be programed to adjust the temperature at different times so there won't be any energy wasted while people are away to work during the day.  All of these programed utilities save energy and cut down the hassle of living in a house.
The HGTV Smart Home is outfitted with a security system and security cameras that can be accessed remotely.  The cameras can be accessed from web enabled devices and can provide perfect peace of mind.  The four entry doors to the home have locks that can be accessed remotely so the doors can be locked and unlocked from across the street or across the country.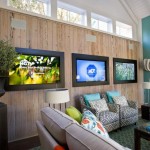 The home entertainment system is hidden behind artwork that retracts when television is in use.  When the television is turned off the entertainment system is covered by art to create a framed art exterior in the room instead of a blank screen.  The HGTV Smart Home has a state of the art audio system throughout the house so music from a wide variety of devices can be played in and around the home.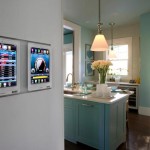 The cornerstone of the HGTV Smart Home is two large touch screen tablets that control everything in the house, attach magnetically to the wall in a docking station, and are easy to use.  Everything means everything, so the lights, the shade, the locks, the pool, the sound system, the thermostat, everything controlled in one portable device.  The tablets have a docking station in the master bedroom for convenience and safety.  It's a lot easier to check on a disturbance in or around the house by viewing the security cameras from bed instead of stumbling around in the dark.  The smart tablets also show the energy consumption in the house in easy to understand terms.  Understanding the energy consumption of the Smart Home is important when programing utilities to come on or turn off to save the maximum amount of energy and money.

The Smart Home is finished, HGTV Smart Home 2013 is airing, and the contest to win the house is ending soon.  The HGTV Smart Home is a prime example of what Glenn Layton Homes is building.  Catch HGTV SmartHouse 2013 on May 7th at 6pm and May 23rd at 1 pm to see the all of the features of the Smart Home in action.

Glenn Layton Homes is the custom home builder of the HGTV Smart Home 2013 in Paradise Key South Beach, Jacksonville Beach, Florida.  Glenn Layton Homes is "Building Your Coastal Lifestyle" throughout Jacksonville and Northeast Florida.  For more information, contact Glenn Layton Homes.

***********************************************

HGTV, and the HGTV, HGTV© Smart Home 2013, and HGTV Smart Home Giveaway logos, are trademarks of Scripps Networks, LLC.  Photos © 2013 Scripps Networks, LLC.  Used with permission; all rights reserved.

Tags: custom homes jacksonville fl, Glenn Layton Homes, Jacksonville Beach, Paradise Key South Beach


Categorized in: HGTV Smart Home

This post was written by Glenn Layton Homes