Uses for Sliding Barn Doors in Your New Home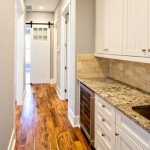 Designing your new home requires a lot of energy and focus on different features.  You need to make sure the paint is the right color and hue in each room.  You need to watch for the traffic flow throughout your home.  You need to make sure the floor plan in your new home in Jacksonville Beach is open and inviting to fully embrace the coastal lifestyle.  However doors are one of the features in a new home that seems to get over looked.  It might seem that a door is just an  option that lets you get from one room to the other, perhaps provide some privacy.  However,  the right door can add so much more to your final home design.  The sliding barn door is a very unique door that offers a lot of options for design and easily rewards creativity.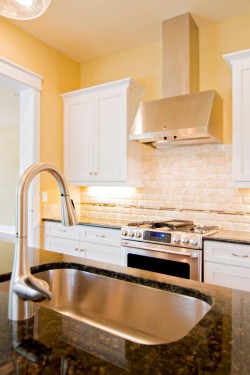 The simplistic, rustic feel of a sliding barn door perfectly fits the coastal lifestyle.  The large, heavy doors emulate the types of doors you would find on barns and boat houses built on the coast a hundred years ago.  The use of natural materials like the timber in the door, brings out a unique charm that cannot be easily duplicated.  A sliding barn door can be used in many different ways.
First, a sliding barn door can be used as an exterior door.  The coastal lifestyle that is popular in Jacksonville Beach focuses on blending the inside and outside of a home to create huge living spaces.  These blended living spaces require large doors to provide an uninterrupted flow between the inside and out, and sliding barn doors are one of the best ways to provide that flow while giving off a quaint coastal charm.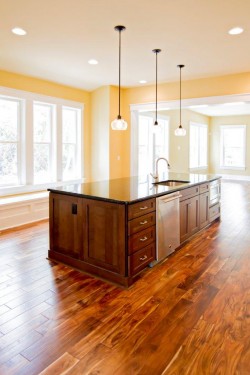 Sliding barn doors can also be used inside your new home in Jacksonville Beach by replacing swinging, French doors, and adding a unique feature to your home.  A sliding barn style door only takes up wall space, or can even been placed into a wall, so it takes up as little floor space as possible.  Sliding barn doors can come in just about any shape or size, either larger or smaller than traditional swinging doors, which opens up a lot of interior design possibilities.  Very small sliding barn doors can be installed to cover up small linen or cleaning closets along hallways or in rooms.  Large sliding barn doors, either single doors or a series of smaller ones connected together, can create movable walls to create privacy at certain times of the day, such as sleeping or working at home, and be easily moved for social occasions.  Even normal sized sliding barn doors can be used to slide over smaller nooks in the wall that might otherwise create a cramped or cluttered feel to your home.

Sliding barn doors are very versatile and a great design feature that Glenn Layton Homes can easily incorporate into your home design.  The look and feel of a barn door creates a unique coastal charm in your home, while the sliding feature provides a wide variety of design options.  Start your home design today and focus on your doors, your creativity will pay off.

SaveSave

SaveSave

SaveSave

Tags: custom homes jacksonville fl, Glenn Layton Homes, Green Tips, home staging, Jacksonville Beach


Categorized in: New Home Tips

This post was written by Glenn Layton Homes