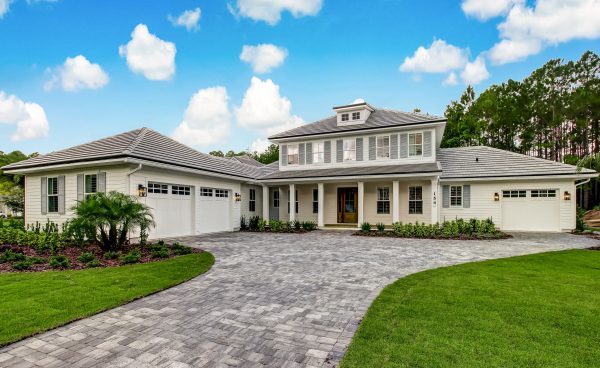 The Jacksonville real estate market has been on fire for the last year. If you are ready to build your dream home in Paradise Key South Beach, your time may be running out. Unfortunately land is scarce. The popularity of the 2013 HGTV Smart Home created a national showcase on this beautiful community, and Jacksonville Beach. Living only a few blocks from the beach, is a dream for many who live in Northeast Florida and those who are moving into the area.
On the plus side, the general real estate market both locally, and nationally, is improving. This means that homeowners that were once, "under water" with their mortgage balance being higher than home value, may finally be at a break even point. This may be the perfect time to sell. Inventory levels are low and prices are going up.
5 Things you must do to sell your property in today's market
1) Price your home correctly from the beginning. In any market, in any neighborhood there is a range of home prices that sell. Regardless of what you paid for your home, or the money you have spent on upgrades, your home will only sell if it is priced in this range. Additionally, most buyers will rely on a mortgage and the home will need to appraise for the purchase price.
Pricing your home above this range will reduce the number of showings. A list price only 10% above the range can reduce showings by half. What's worse is that when you eventually take a reduction, getting your home back in the range, your home will be stigmatized, leaving buyers to wonder what is wrong with it that it hasn't sold yet.
2) Professionally stage your home before it hits the market. No doubt if you've watched any real estate show you'll see that in big cities they stage vacant homes when they want to sell quickly and at top dollar. Did you know that staging can be effective for occupied homes as well? The latest study from the Real Estate Staging Association shows that staging can reduce days on market by 72%.
BEFORE you put your home on the market, research home staging in your area and find a professional that has been trained, has experience in both vacant and occupied properties, and can set you up with vendors or additional furniture/accessory items to complete the transformation.
Remember that when you are staging your home, it is to appeal to the demographic of the most likely potential buyer, it may or may not be to your taste. Staging may even be extremely inconvenient, rearranging the way you function in your home on a daily basis. The goal of the stager is to help you sell your home quickly and for the maximum value within the designated price range. Living with the inconveniences while on market will ensure that you are on the market less time.
3) Have your home professionally photographed before it is listed. Professional photography is something that your Realtor should provide. While nearly all Realtors may provide this service over a given price point, the timing of photography is important. When interviewing agents, ask the question, "When do you take professional photos?" If the answer is anything other than, "after staging, before we list" then consider looking for another agent.
Far too many agents hire the photographer AFTER the listing has hit MLS. This means that you'll probably have missed your best buyer. As the saying goes, timing is everything. Right now there are buyers in the market who may be looking for a home like yours. They will see the photos that are entered into MLS in the beginning, not the ones entered a week later.
For more information on this topic, read this great article on real estate photography.
4) Get your emotion out of the process of selling. Selling your home is one of the most stressful things you can do. It's your home. It's where you've built your life. It's probably also your biggest investment. Far too many people get caught up in the "game of real estate" or they get caught up in the emotion of negotiations. When staging, pricing, or negotiating a deal, remember that the goal is to sell your home so you can build your dream home. Don't get offended. When you feel your emotions getting spiked, STOP, BREATHE, and think about what's the best course of action to meet your goal.
5) Be realistic and listen to the professionals you hired. Through the years, one of the most frustrating experiences is to watch sellers be provided with good information and see them ignore it. The result is usually lost opportunity and anger or frustration on part of the seller and the agent. You've hired professionals who work this market, don't decide to listen to a family member or friend instead. Yes, you may have an aunt who is a Realtor in another city, but that market may be different than this one. Your sister may have purchased a home two years ago and this is what they did to get a good deal. The problem is this isn't that market (or situation) either. The professionals deal with this many times in a day, week, month, year, or career. Chances are they know what's the best chance of successfully achieving your goal.
Taking advantage of the beginning of the up-swing to build your dream home
If you are planning on "moving-up", purchasing a home at a higher value than the one you are selling, this is the time to move. While you may lose a little on the home you are selling, you will make money on the home you are buying.

Consider what a 10% housing increase can mean in the next year. If your current home is valued at $500,000, a 10% increase will give you a new sale price of $550,000. If you are buying an $850,000 home, that increase is $85,000, now a $935,000 list price. This is a $35,000 loss of purchasing power in a year. For many, that's enough to put their dream home out of range.

If you are in Jacksonville and ready to sell your home to build a Glenn Layton Home, contact Melissa Marro, Watson Realty Corp, for both professional staging and real estate advice. 904-466-2093 or marro.melissa@gmail.com.

Tags: custom homes jacksonville fl, Glenn Layton Homes, home staging, Melissa Marro


Categorized in: Uncategorized

This post was written by Glenn Layton Homes