Reasons to Move to Nocatee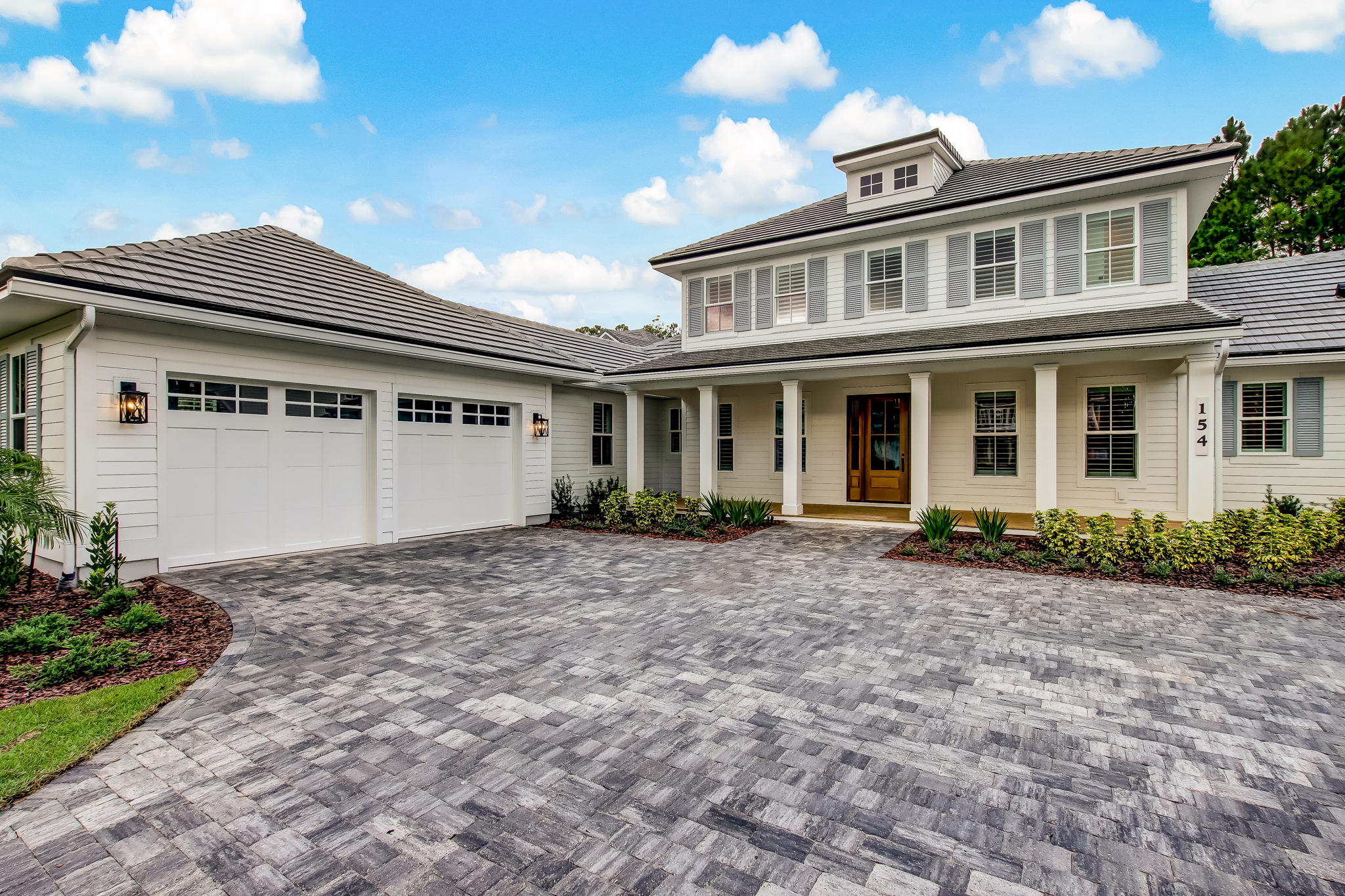 Nocatee is a master-planned coastal community of neighborhoods with varied home-styles and an extensive range of amenities within the neighborhoods and for the entire community. Each neighborhood is different and River Landing at Twenty Mile, where we build exclusive homes in a gated neighborhood, is particularly appealing due to the inclusion of water and nature preserves. If you're looking at new homes in Ponte Vedra FL, Nocatee offers plenty of reasons to choose this award-winning community.
The amenities are one of the biggest reasons people choose Nocatee. With acres of nature trails, multiple dog parks, neighborhood parks, a fitness club, shopping and dining in the Town Centre, and electric vehicle pathways to get around all of Nocatee, there's a lot to enjoy. However, while other communities have many of these features, Nocatee takes things much further and offers the kinds of amenities that seem more like a vacation resort!
For example, there's the latest Nocatee Spray Park, which features a four-story, above-ground interactive spray playground. To complement it, there's also a playground, outdoor seating, an event lawn and its own bar and grill. The Spray Park is a great accompaniment to the Splash Water Park, open exclusively for residents, which has a lazy river, the tallest slide tower in Northeast Florida, deck space, outdoor dining, a tiki bar, and so much more. More additions are being planned, including an adult serenity pool and two racing slides.
To further enhance the sense of community within Nocatee and to give people plenty of things to do without having to go far, you'll find an active social calendar at Nocatee. With farmers  markets, as well as cooking classes to learn how to cook all of those fresh ingredients, you'll find plenty of ways to have fun and get to know your neighbors. When you don't feel like cooking, there are also food-truck nights, and even drive-in movie nights! Nocatee ensures that there are always events to appeal to all ages and interests, including singles and families.
While there's enough in Nocatee to keep you fed and entertained, you have the added benefit of being in an ideal location. You're just minutes from Ponte Vedra Beach, especially if you're living in River Landing, and Jacksonville Beach and Downtown Jacksonville are just a short drive away, as well. Plus, you can easily get to St. Augustine in about 25 minutes, allowing you to enjoy the history and the contemporary enjoyment to be found in the nation's oldest city.
It's easy to see why more than 8,500 families now call Nocatee home. With a range of neighborhoods and an equally broad array of amenities, there's something for just about everyone. If you're particularly looking at new homes in Ponte Vedra FL, then River Landing at Twenty Mile at Nocatee is definitely worth exploring for fantastic views and our outstanding custom coastal homes. Contact us today to learn more about building your own home at River Landing and taking advantage of all of this and so much more when you make Nocatee your new home.
Categorized in: Reasons to Move to Nocatee, Reasons to Move to Ponte Vedra FL, Stay Active at Nocatee, Uncategorized
This post was written by Glenn Layton Homes